Licensed Real Estate Agent 🏡 (Houston)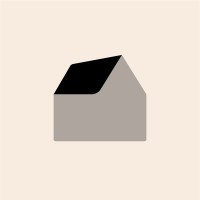 Dwelling
Houston, TX, USA
Posted on Saturday, March 25, 2023
Dwelling turns renters into owners. 🔑
Our technology helps buyers minimize the amount of money they have to bring to closing for their down payment and closing costs.
We find buyers an average of $15,000 and we've surfaced over $50M to put towards customers first house purchases. Our technology pairs first-time buyers with hard-to-find grants, assistance, and government help towards downpayments.
📣 Customers Love Us: "I am not only going to buy a house that I otherwise wouldn't have considered for another 5 to 10 years, but if all goes well I'm going to tell everyone I know about Dwelling. What you're building is genius." - early customer
✨ Why We're Different
All leads provided are pre-screened
No monthly or annual brokerage fees
No tech or desk fees
No prospecting dollars from your pocket
Commission-Based with Incomes from $50,000-$150,000
All the most modern tools for communicating and tracking leads
Collaborative team and experienced broker/manager support
✅ The Role
Dwelling is looking for licensed real estate agents who are customer-obsessed and interested in providing an amazing homebuying experience to each buyer we provide to them.
Each buyer lead will be pre-screened, and only those buyers who are currently capable of purchasing a home will be provided to them; all other buyers will enter their own unique flow to get them prepared and ready for purchase at a later date. The goal of the agent is to help each buyer save as much money as possible while also providing them with experienced guidance and support, thoughtful answers to questions, MLS searches, viewing homes, making offers, skillful negotiations, diligent contract deadline compliance, all the way through to celebrating the closing with them
🤝 The Team
Our team comes with experience building the best real estate, fintech, and consumer companies like Opendoor, Uber, Bungalow, Orchard, Redfin, Compass, Betterment, and more.
And our investors have built or backed some of the biggest names in tech including Stripe, Opendoor, Flexport, Ramp, Plaid, Wealthfront, Roofstock, AngelList, Knock, and more. Many of them are still in the trenches building the next wave, as founders of companies like Ramp, Morning Brew, Ada, Atom Homes, Vouch, Wave, and Properly.
Last year, we helped our very first homebuyer buy a home, raised two rounds of funding, launched three products, helped customers buy millions of $ in homes, and doubled our team.
Requirements
You're looking to make a big difference in your next role
Passionate about our mission - helping put homeownership back on the table for our generation
Minimum 5-sales closing experience
Active Texas real estate license
Active HAR/TAR/NAR membership
Strong customer obsession
Impressive communication skills
Reliable transportation
iPhone or Android mobile phone
Your own laptop
Benefits
Real estate training and education - learn from the best
Small team = lots of autonomy
Remote-first culture
Cool company swag
Opportunity to move up into full-time roles
Semi-annual company retreats