Senior R&D Scientist - Lateral Flow Assay Development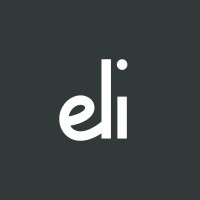 Eli Health
Montreal, QC, Canada
Posted on Friday, August 11, 2023
About us
Eli is the women's health company making continuous hormone monitoring possible. We empower people to understand their body every day and improve their health outcomes across their lives. Hormones are at the core of our health, yet they remain a black box. Eli is on a mission to unlock this box by developing a product that provides real-time and lifelong insights from saliva.
We are a diverse, intentional, and fast-moving team driven by our mission. You will work with a small group of experienced engineers, scientists, and entrepreneurs who are shaping the future of at-home testing by developing and commercializing new technology. Eli is a venture-backed and early-stage startup. You can visit our website or check out recent press articles to learn more about us.
About the role
Eli is looking for a Senior R&D Scientist. You will be a key member of our R&D team, helping to discover new ways to improve current and future iterations of our assay technology. Your primary responsibilities will be to:
Contribute to building a novel technology that can shape the next generation of women's healthcare and at-home testing.

Act as a technical leader for the lateral flow development team and mentor associates through assay design, development, and optimization.

Independently design experiments with an exceptional variable control for lateral flow assay development and optimization.

Run experiments, record and analyze data, as well as interpret and present results to your team.

Find creative and innovative ways to solve R&D challenges.

Maintain high-quality work and organization while conducting experiments at a very high rate.

Exercise exceptional wet laboratory etiquette, team collaboration skills, and work ethic.
This description is not exhaustive. You will have a lot of autonomy over your work as Eli's technology and research efforts progress.
About you
You have a Bachelor's, Master's, or PhD in Analytical Chemistry, Biochemistry, Molecular Biology, Chemical Engineering, Bioengineering, or a related field.

You have 5+ years of assay development experience, including in industry labs or in the development of products intended for commercialization.

You have a proven track record in lateral flow assay development (other keywords include: lateral flow immunoassays (LFA), In Vitro Diagnostics (IVD), point-of-care diagnostics, rapid diagnostic tests, paper-based sensors, biosensors, microfluidic).

You have experience in end-to-end product development and optimization as a technical leader. You have brought assays through key points in their life cycles (conception, verification, manufacturing, commercialization, etc.)

You are a very independent scientist who enjoys collaborating and sharing knowledge and ideas. You think critically and creatively.

An asset if some of your experience was at an early-stage startup or related environment (fast-paced, high-growth, innovative, small independent teams, etc.)
If you don't exactly match the description but still believe you are the right person to join the team, please reach out. We value mindset and character.
Why you'll love working at Eli
You'll work with a group of talented and mission-driven people eager to improve women's health at scale.

You'll be part of the core team developing and commercializing the first product that collects hormonal data daily and over a lifetime.

You'll join at the early-stage startup phase and have a wide-reaching impact in a constantly evolving and fast-paced environment.

You'll be part of a small (<20 people), high-performing, and diverse team where everything you do results in tangible impact and shapes the company's trajectory.

You'll be in an environment where people drive their own work, think creatively about open-ended problems, and solve them proactively.

You'll get health insurance (medical, dental, vision, and more) to ensure you and your family stay physically and mentally at your best.

You'll have flexibility over your schedule and vacations. We seek to hire great people, then give them the autonomy and space they need to achieve their goals.

Although our office and R&D facilities are in Montreal, we have a distributed team. We prioritize asynchronous workflows and minimize meetings to focus on the work itself.

You and your +1 will have unlimited free access to the Bota Bota spa in Montreal to recharge.
How to apply
Diversity is ingrained in our company DNA. Currently, 80% of Eli's team identify as women and 60% as part of another minority group. We are committed to building a truly inclusive environment as an equal opportunity employer.