Senior Product Designer, Financial Services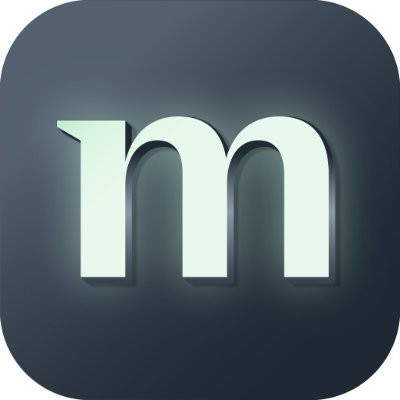 Moves
Accounting & Finance, Product, Design
Canada
Posted on Tuesday, August 22, 2023
Hi, I'm
Jennette
, Product Design Lead at Moves. I'm looking for a Senior (open to Intermediate) Product Designer to support the design and experience of our product,
Moves
.
If you don't feel you are quite at senior level yet, I still encourage you to apply! We are especially interested in hearing from candidates with experience in financial services — such as neobanking and accounting software — or experience working in the gig economy.
Although this role is fully remote, we only accept applications from candidates physically based in Canada.
More about Moves and where you fit in
Moves is building more than a bank for gig workers; we're making the gig economy work for its workers. In short, that means gig workers are coming to us to help address some of their most pressing financial challenges AND because they believe in our greater aspiration of changing the gig economy to make it more fair to them.
We're a contrarian team taking on a huge market with established incumbents. And that's what excites us. Our gig worker 'members' are what drive our business. We spend a lot of time trying to better understand our audience to make sure that our message and our product is resonating with them. Ultimately, we aspire to be the biggest company in the gig economy and to use that position to improve the lives of workers.
What you get to do every day as a Senior Product Designer 👇
Collaborate with an agile team of Product Managers and Engineers to execute strategic concepts through design exploration, ideation and user validation; sharing work early and often
Conduct user research through a range of methods, from discovery interviews, journey mapping, rapid prototyping, and usability testing
Design high-fidelity mockups and work with engineers to build and ship high-impact features
Review analytics and business metrics to measure the success and make sure we're providing value to users
Our ideal candidate 👀
Has 5+ years' experience working as a Product Designer in product-led organizations
Is empathetic and advocates for users based on a deep understanding of their needs
Has extensive experience with prototyping methodologies using modern design tools (we use Figma); you use this as your primary tool for promoting ideas, and conveying your solutions
Has experience of designing for mobile applications
Has an expert level understanding and communication of UX, including interaction and visual design
Has proven expertise turning complex business problems into simple and engaging products for consumers mobile applications
Can execute quickly when appropriate; knowing when to trust your gut and when more research is needed
It would be really great if you ✅
Experience in banking, accounting, or financial services
Have brought new products to market and iterated on them to achieve product market fit
Have experience developing and executing user testing initiatives
Have consumer fintech start-up experience - this is big plus, so make sure you mention it!
Have experience designing a native mobile app
Technologies / Tools we use 👩🏼‍🔧
Figma + FigJam
Dovetail
Useberry
Slack
Google Suite
People you'll be working with 👩🏾‍🤝‍👩🏼
What we offer 🚀
Salary range is CAD$80,000-110,000 annually (commensurate with experience and location, with flexibility to increase for the right candidate)
Equipment shipped to you, including a Macbook
Full benefits starting on day one, including: health spending account and full employee assistance program
Professional learning and development budget
Stock options that align you to the organization's success
Generous parental leave policy
Fully remote
Interview process 👩‍💻
When applying, don't forget to submit a link to your portfolio.
30 minutes video call to discuss the opportunity and the organization with Sarah, People and Culture Lead
60 mins technical interview with Jennette, Lead Product Designer and Saba, Product Manager
30 minutes call with an overview of the business and how the role fits in the company, with Stephanie, Chief Product Officer
30 minutes final video call with Matt, CEO & Founder
Background check
Offer
We celebrate Moves employees. By joining Moves you're not just joining a company, you're part of a movement (get it?) no matter how you identify. We celebrate our inclusive work environment and welcome members of all backgrounds and perspectives to apply. We are committed to providing accommodations and will work with you to meet your needs.
Our diversity, equity, belonging and inclusion working group is made up of volunteers who advocate for building an inclusive workforce, expanding our knowledge of global cultures, and developing an appreciation of how different perspectives adds to our capabilities as a whole. You can read more about what we do
here
.
If you require assistance during the application process, please don't hesitate to reach out to our People and Culture Lead at
recruitment@movesfinancial.com
.
Want to head back to our careers page?
Click here
.