Controller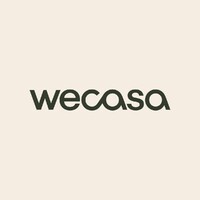 wecasa
Accounting & Finance
Posted on Monday, January 16, 2023
We exist to create a more attainable and convenient way to own a luxurious second home, without compromise. Using technology and an innovative co-ownership model, we're enabling Canadians to own unique fully managed vacation homes for a fraction of the price, and without the endless hassles.
‍
wecasa's mission is to make luxury second home ownership affordable and effortless. Using technology and an innovative co-ownership model, we're enabling Canadians to own unique fully managed vacation homes in a way that wasn't previously possible.
‍
wecasa was founded by a group of repeat PropTech entrepreneurs and investors who have deep experience and a track record of innovating in the Canadian mortgage industry. We will be marketing our first properties this Fall and our team is growing quickly.
‍
Role overview
In this role, you will oversee the accounting team and the company's financial operations - managing all financial and accounting processes for wecasa and its portfolio of luxury vacation homes. Working closely with wecasa's CFO, you will be responsible for the following key objectives:
Provide comprehensive financial updates to senior management by evaluating, analyzing, and reporting appropriate data points
Guide financial decisions by applying company policies and procedures to current economic landscape
Develop, implement, and maintain financial controls and guidelines
Achieve budgeting goals with proper scheduling, analysis, and corrective action
Help develop and support short and long-term operational strategies
In addition to being an experienced accounting manager with relevant industry experience, you will need to be entrepreneurial and versatile and willing to do the work as well as overseeing it in a fast paced and rapidly evolving environment.
What you'll do
Manage and monitor all accounts, ledgers, and reporting systems ensuring compliance with appropriate GAAP standards and regulatory requirements as well as the requirements of capital contributions, property loans, and company financings
Maintain internal control safeguards for the receipt of revenue, costs and both team and organizational budgets and actual expenditures
In conjunction with the CFO, establish financial and operating benchmarks, budgets, working capital monitoring, and reporting standards on a bi-weekly, monthly, and annual basis
Implement consistent accounting policies, practices, and procedures across all programs, upholding federal, provincial, and local legal standards by remaining knowledgeable about existing, new, and future legislation
Develop and enforce internal controls to maximize protection of company assets, policies, procedures, and workflow
Build processes to establish and support a growing accounting team with dynamic leadership that creates an environment of trust and productivity
Create and administer property proformas, ongoing property management accounting and banking, and annual tax and compliance.
What you'll bring
Bachelor's degree in business, accounting, or related field
5+ years proven accounting experience, real estate industry is an asset
Professional accounting designation
Working knowledge of finance law and regulatory standards (GAAP)
Strong understanding of transactional and banking processes
Strong working knowledge of detailed financial data analysis
Proven full-cycle accounting experience, with a focus on streamlining accounting processes
Exemplary history of financial project management
Working knowledge of federal, provincial, and local tax compliance regulations and reporting
Compensation
Base, bonus and stock options based on experience
Unlimited paid time off
Company sponsored off-site meet ups
‍